Natural vision therapy and syntonic color light treatments were prescribed for Martha in 1991. This began her committed involvement in the field.
She has studied with many leaders in the fields of vision improvement and brain re-education, including: Suzanne Dalle, vision therapist; Jacob Liberman, author of Take off Your Glasses and See; Robert Michael Kaplan; and others.
Martha worked for three years as a vision therapist and learning disabilities re-educator in North Carolina, before starting her own practice. Her lens prescription for strong myopia has been reduced by two thirds and her vision continues to improve.
She became the first person in North Carolina to work with the ground-breaking Sensory Learning Program developed by Mary Bolles, which combines visual, auditory and motion sensory integration techniques.
Martha has been a Certified Massage Therapist since 1992, and a long time practitioner of yoga and movement. She has also worked with Dr. Gabriel Cousens with his workshops on "Health, Nutrition and Living Foods Preparation." She practices color light balancing, and has trained with Jacob Liberman and with John Downing's Lumitron light instrument. She is a member of the staff at The Samassati Holographic School of Color Healing in Sedona, AZ and has been an affiliate member of the College of Syntonic Optometry since 1994.
Martha constantly strives to enhance herself with respect to body, mind and spirit connections in order to bring a wholistic and well-rounded approach to her life and her work.
Private Lessons with Martha Rigney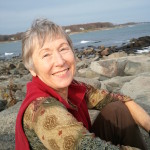 She offers private sessions at her office in Raleigh, NC. She also travels to teach workshops on any of the above topics. She is available as a speaker at conferences or other events. Call or e-mail to arrange a workshop or speaking engagement in your area. (919) 821-0000 or email using the form below.
363 Meredith Street
Raleigh 27606
(919) 821-0000